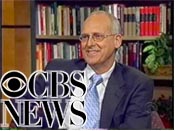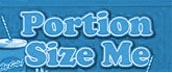 Healthy Recipes from
Nutritionist Dr. Jim Painter
Curry-Spiced Chocolate Nut Mix
INGREDIENTS

3 tablespoons granulated sugar
1 tablespoons hot or mild curry powder
1 teaspoon kosher salt
3 cups combination of raw, unsalted nuts and seeds such as pistachios, pecans, walnuts, sunflower seeds, pumpkin seeds
1 cup Sun-Maid Golden Raisins
1/4 cup finely chopped crystallized ginger
1 cup milk chocolate chips

DIRECTIONS
PREHEAT oven to 350ºF.
COMBINE sugar, curry and salt in a small bowl. Set aside.
FILL a medium saucepan half-way with water; bring to a boil. Remove from heat.
ADD nuts and seeds to water and let stand 30 seconds. Drain well. Transfer to a large bowl.
SPRINKLE nuts and seeds with sugar mix. Stir well to evenly coat. Spread on a parchment or foil-lined baking sheet.
BAKE 20-30 minutes stirring every 10 minutes until nuts are evenly toasted.
ADD raisins and ginger to hot nuts. Cool. Mixture will crisp more as it cools.
MIX in chocolate chips. Store in an airtight container. Stir to un-clump before serving if needed.